Business owners looking to integrate AI: Book a free consultation to see if you're a good fit for our AI Overhaul ProcessText
Our Process Starts With You.

We spend hours drilling down into your business, developing a wholistic understanding of your needs.
If a human can do it, we can automate it. Ultimately, helping you and your team execute without sacrificying your most valuable comodity - your time.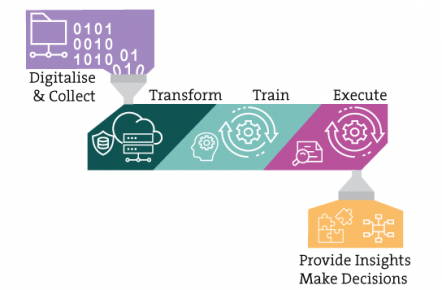 Business Owners Looking To Implement AI To Enhance Revenue Operations:
Book a Free Consultation to See if You're a Good Fit for Our AI Overhaul Process
"Vision & Scale changed the game for us. They created a strategy around how customers actually buy, then they automated the entire process. Decresing our sales cycle by 25% over and increasing our MRR by almost 100% in only 90 days "
Rob Piper, Calcutta Merchandising Systems
AI AUTOMATION FOR B2B BUSINESSES
B2B is hard. Revenue Operations is hard. AI has fundamentally ruined business devleopment and the SDR model is broken.
While we're carrying out our day-to-day, our inboxes, voicemails, and DMs are flooded with generic messages filled with unattainable results reading something like…
"Hi Ben, are you a service provider? What if I came into your business and gave you 50 qualified leads and 2 closers to work them per month? What would that do to your business? Here's how confident I am…if my closers don't deliver you don't pay. 100% money back guarantee. They do what they do best, close. They don't fail. Are you ready to get rich?"